We are a group of diverse professionals dedicated to the betterment of inner-city communities and military families, one person at a time.
FLAG has on its board a Commercial Contractor, a Financial Advisor/Wealth Manager, Commercial Insurance Broker, World Class/Olympic Medalist Athlete, and Commercial Real Estate Brokers and Developers. We lead from our collective areas of expertise, and with our hearts.
We work directly within the community and with partner organizations to help open doors and offer opportunities for not only the children and young adults, but for the families we directly impact.  Our goal is to better the inner-city communities, and military families, one person at a time.
Foundation for Learning Athletics, &
 

Growth
– Board of Directors –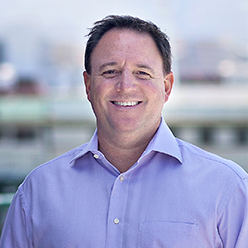 Christian D.
 

Sorenson
Founder and Owner of Esplanade Builders, Inc.
Mr. Sorenson has over 20 years of experience in the general contracting business and construction industry. As a young man, he worked with his father constructing and remodeling homes, and he developed hands-on experience in a wide range of trades. He has built all levels of projects; from simple tenant improvement build-outs to multi-million dollar construction projects.
His field experience, combined with an education background in Development and Architecture, has helped Mr. Sorenson become a well-respected business owner and contractor, not only in the South Bay but also across Southern California.
Board Member / Sponsor of The Hack Charity Golf Tournament
Sponsor  Nick's Kids Soccer Program / LAPD SouthEast Pal Charity for Inner City Youth Sports Programs
Sponsor of KGC / T.A.P.S Charity Tournament
Classic Lifetime Member of California Highway Patrol 11-99 Foundation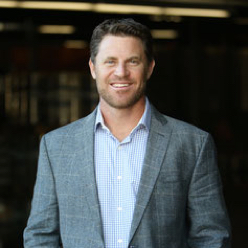 Adam Deierling
Managing Partner & Founder – West Harbor Capital LLC
Prior to founding West Harbor Capital, a real estate investment and asset management company focused exclusively on acquiring and repositioning infill industrial properties located throughout Southern California, Adam was Vice President at Black Creek Group, a public non-traded REIT. Adam was responsible for overseeing the company's western region asset management division as well as sourcing acquisition opportunities. During his tenure, Adam leased and managed over 41 million square feet for Black Creek Group's two industrial funds (Industrial Income Trust and Industrial Property Trust). Previously Adam was an industrial broker in Los Angeles with CBRE and Colliers International.
Mr. Deierling c currently serves on the board of directors for the SIOR Los Angeles chapter and the AIRCRE (Commercial Real Estate organizations).  He also coaches and referees in youth soccer, baseball, basketball, and volleyball.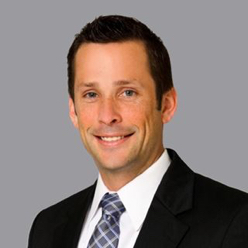 Rusty Smith
Executive Director – Cushman & Wakefield – Commercial Real Estate Broker
3x Olympian, 2x Olympic Bronze Medalist
Rusty Smith focuses on all aspects of industrial sales, leasing, tenant, and landlord representation throughout the United States commercial real estate markets.  During his 14 years at Cushman & Wakefield, Rusty has been involved in sale transactions valued in excess of $1 billion, as well as numerous lease transactions with considerations of more than $900 million. Rusty was the #1 industrial produce for Los Angeles County and ranked in the top 15 nationally for all of Cushman & Wakefield.
During his competitive career, and since his retirement from the sport following the 2006 Games, Rusty has served as a valued ambassador for the sport of Speedskating. From speaking to kids on overcoming adversity, staying positive and goal setting, to taking time to help coach aspiring young Olympians on the ice, Rusty continues to make an impact on the sport of Speedskating as part of the US Speedskating Board of Directors as well as numerous.
Rusty is involved with a number of non-profit organizations including currently serving on the Board of Directors for US Speedskating (Secretary), Korobios Foundation (Vice President), AIR CRE (Technology Chair).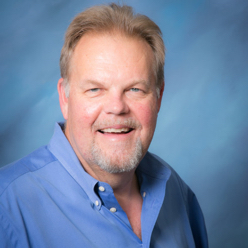 Greg Martin
Executive Vice President / Chief Operating Officer – United Agencies, Inc.
For over 30 years I have been helping my clients anticipate and respond to changes in the legal/risk management/insurance environment. My goal is to position my clients as leaders in anticipating risk management challenges and help them prepare solutions.  I find the placement of insurance is most successful if it follows a reexamination of an organization's risk management status – we need to look first at contractual relationships/risk transfer, loss control, and claims management. I commonly use tools such as tailored insurance products, contract management staff training, risk cost modeling, contractual requirement consulting, claims management, and loss control management to achieve a stable and balanced risk management program.
I was taken by the mission of The Hack which is to support "Nick's Kids Soccer" program which through youth sports allows inner-city kids to be surrounded by positive role models in a positive environment.  I look forward to continuing these efforts with FLAG to encourage and mentor young people who may be in difficult circumstances.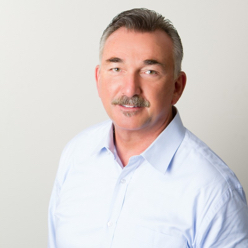 Richard Myerson, CPA, CLU, ChFC
Founder and CEO of Framework, LLC
Richard has spent the last thirty years either managing businesses or advising the owners of closely held businesses and high net-worth families as to a broad range of fiscal management and strategic planning issues. Richard's expertise is derived from his many years as a CPA with both international and regional public accounting firms in Los Angeles and London, and for the last twenty years as an independent wealth and legacy planning consultant.
As founder and CEO of Framework, LLC, Richard brings the missing advisory component to the closely held business. His focus is the maximization of entity value with particular emphasis on employee retention and tax minimization strategies. Additionally, with the company's other advisors Richard designs and implements wealth transfer and estate tax minimization plans for the owners of these businesses. Richard has spoken at numerous middle-market and industry-specific conferences on financial and strategic planning and has been published in California CEO Magazine, Advisor Magazine, Advisor Today, WealthManagement.com, and US News.
When not working, Richard loves to travel and cook. He is married with two grown children and lives in Los Angeles.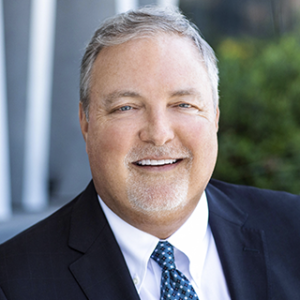 Rob Antrobius
Senior Vice President, Market Officer, Los Angeles – PROLOGIS
Rob Antrobius serves as Senior Vice President – Market Officer, Los Angeles for Prologis, the global leader in logistics real estate and is responsible for Prologis' 35 million square foot Los Angeles / Orange County California portfolio consisting of 300 buildings, occupied by over 540 customers.
Prior to joining Prologis, Rob was a Senior Vice President at Trammell Crow Company where he was repeatedly recognized as part of the national top producer circle for the company and honored by the American Industrial Real Estate Association for completing the most industrial transactions in Southern California five years in a row. Rob began his industrial real estate career as an industrial broker with Colliers International in 1989 where on three occasions he was honored with making the most transactions companywide in a calendar year.
Rob currently serves as Immediate Past President of the NAIOP SoCal chapter board of directors along with serving on the SIOR Los Angeles chapter board of directors and is President of the American Industrial Real Estate board of directors (AIRCRE).
Rob has a bachelor's degree in real estate finance from the University of Southern California where he also regularly lectures to real estate classes. Rob resides with his wife of 25 years & two children in Hermosa Beach, California.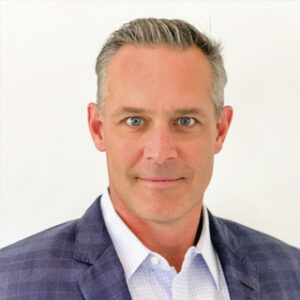 Tom Sheets
Executive Vice President, CBRE
Tom Sheets is an Executive Vice President in the CBRE South Bay office, focused on Office Agency & Occupier leasing in Los Angeles' Greater South Bay market.
Over the past fifteen years, Mr. Sheets has been involved in some of the most significant projects, redevelopments, and leasing transactions in the market and worked with some of the largest tenants in Los Angeles. He began his commercial real estate career with Trammell Crow Company after graduating from Claremont McKenna College, where he earned his Bachelor of Science. After fourteen years leading the office specialty of Cushman & Wakefield's Los Angeles South Office, he joined CBRE alongside his business partner, Quint Carroll, to provide superior results for his clients and build upon CBRE's industry-leading platform and resources.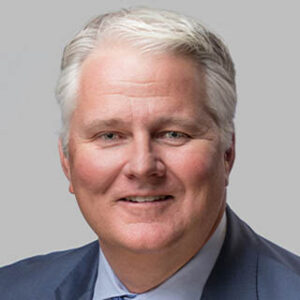 Scott Recknor
Partner / Co-Head US Investment Operations Services – Ares Management
Senior real estate executive with over 25+ years of experience overseeing lifecycle investment management (including acquisitions, development, asset management, portfolio management, property management, leasing/operations, construction management, dispositions and valuations). Responsible for day-to-day operations of over 125 million square feet/$20 billion diversified US real estate portfolio. Serve on Investment and NAV committees and oversee +/- 80 direct reports spanning asset management, debt/capital markets, due diligence, risk management and ESG.
Stay Connected!
Keep up to date with all of our fundraising events, volunteer opportunities, and learn about more ways you can get involved in your community!
Copyright © 2023 All Rights Reserved.